Dow wants to recycle 1 million tons of plastic by 2030

19 de March de 2021
The chemical company also develops solutions to reduce the amount of plastic in packaging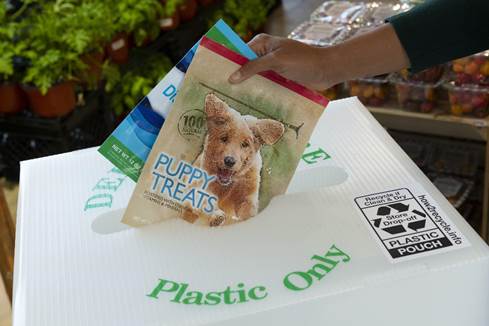 The role of plastic gained evidence in both packaging and safety and health products during the Covid-19 pandemic. According to data from Abrelpe (Brazilian Association of Public Cleaning Companies), the volume of plastic discarded in Brazil in 2020 increased: there were 13.3 million tons – 15% more than in the previous year.
On March 18, Global Recycling Day, Dow emphasized the importance of collaboration between companies, governments, institutions, academia, and stakeholders to address waste management and the recycling market. Through projects, partnerships, and campaigns, the company has promoted action fronts to collect 1 million tons of plastic, reused, or recycled by 2030. The objective is part of Dow's set of Sustainability Goals for the coming decades. "We want to add value to these materials and reduce disposal and waste with social, economic, and environmental gains and benefits," said Tamires Silvestre, Dow's Sustainability Manager.
Although single-material structures are trending in the packaging market, many applications need to meet different properties and require different types of plastics or other materials. To promote and facilitate the recycling of these packages, Dow has developed a strong portfolio of compatibilizers that allow recycling of different materials combined in the same structure, improving recycled films. An example of such materials is RETAIN ™, a polymer modifier added to develop flexible multi-material packaging that previously could not be recycled. That can now enter traditional PE recycling chains without impairing the characteristics of the final product.
Also, to reach the proposed target by 2030 and promote plastic's circularity, Dow launched its first PCR (post-consumer recycled) resin in Brazil, in partnership with Boomera LAR, paving the way for the development of complete and high-quality recyclable solutions for industry and the consumer market. Other alliances are underway across Latin America to advance new products from this family.
The pandemic scenario has brought up the subject not only in Brazil but throughout Latin America. In the region, a third of all urban waste generated still ends up in landfills or the environment, and only 10% of everything that is collected is reused through recycling or other materials recovery techniques, according to data from the United Nations for the Environment (UNEP).