Aberje interview series opens with Financial Times publisher

23 de February de 2021
The series called "Media and Business" shows the transformations that have been occurring in the business coverage of the leading outlets in Brazil and globally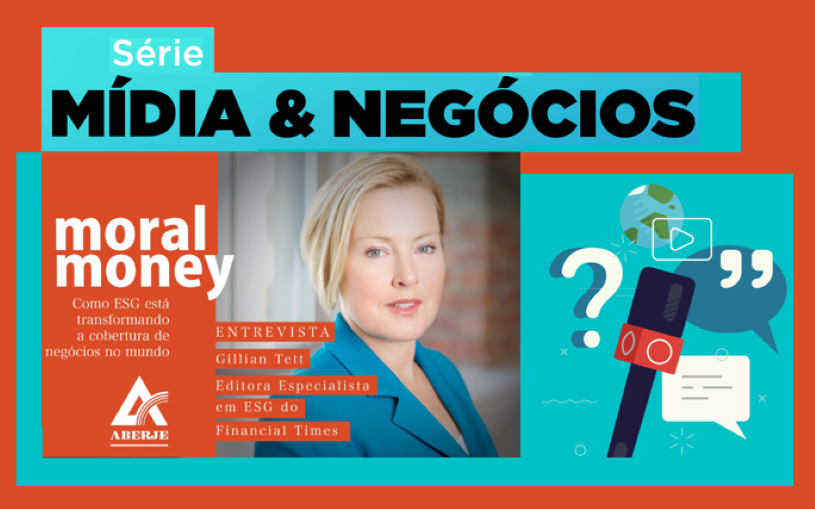 Aberje has launched a new project as part of its year theme – "Communication and Ethical Capital". The first program of the "Mídia and Business" – a series of interviews made with editors from the main business news outlets in Brazil and the world, which aims to elucidate the new media environment for organizations – was launched in February. The videos will be available on the Aberje YouTube channel.
The first season will have 10 monthly interviews. The focus is to show how the ESG agenda has transformed business coverage in Brazil and worldwide and how it affects the relationship between companies and the press.
The first video of the series features Gillian Tett, co-chairman of the editorial board of Financial Times, columnist for markets and finance and editor of Moral Money, a newsletter created in 2019 and entirely dedicated to ESG issues. "Today, it must be understood that taking care of ESG, in fact, increases the return for shareholders, instead of being seen as a sacrifice of profits. Larry Fink [CEO of BlackRock, one of the largest capital managers in the world] said that 81% of sustainability indexes outperformed traditional indexes in 2020. This suggests that you do not sacrifice returns by being sustainable. In fact, you sacrifice returns if you are not sustainable."
Themes previously considered peripheral are increasingly gaining central importance and business leaders are called upon to take a stand and disclose their actions and reports with a positive impact. "The central idea is to bring representatives from the business section to show how the ESG agenda has moved the business world and its news coverage," says Hamilton dos Santos, managing director of Aberje.