Aberje 2021 Award Announces Regional Winners

21 de October de 2021
Selected projects now participate in the Panel of Cases to compete for the national award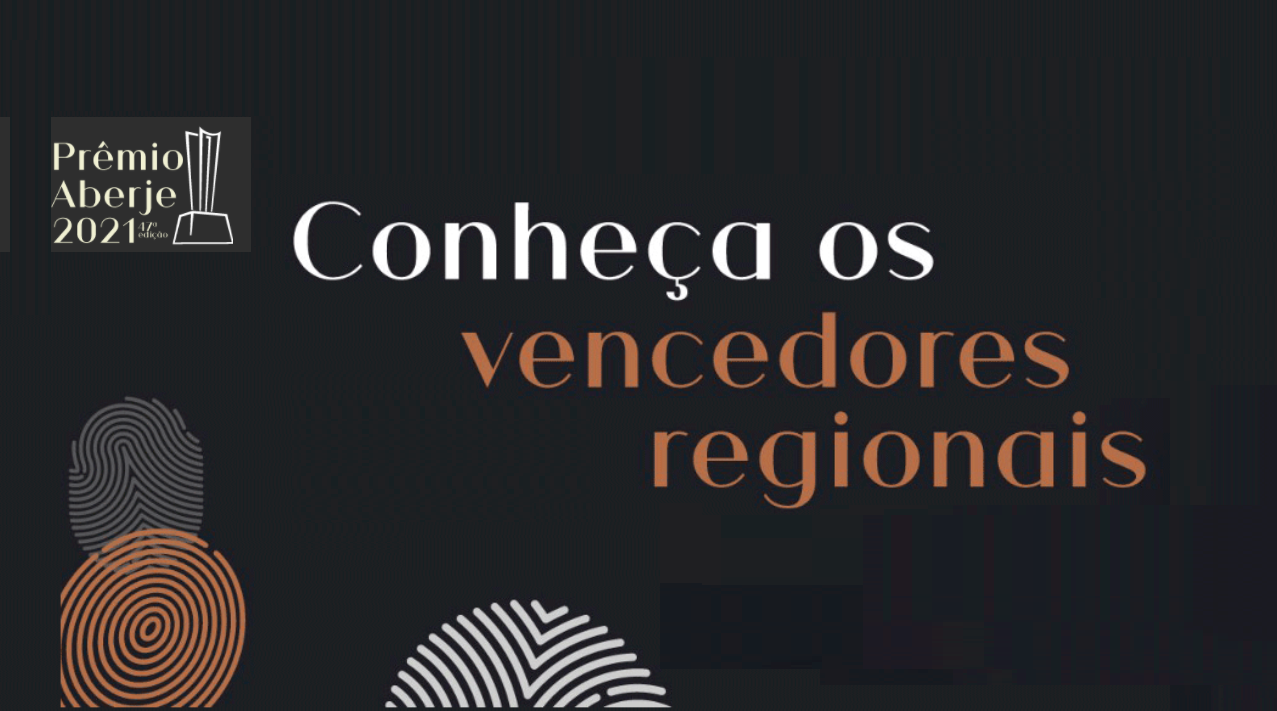 Considered one of the main awards in the Business Communication sector, the Aberje 2021 Award announced the regional winners in October. The winning projects are eligible to participate in the 4th Stage – the public defense of the works in the Panel of Cases.
The Panel of Cases is a unique opportunity for communication professionals and students to watch the best projects developed in the last year on several fronts, such as diversity and inclusion, crisis management, brand, sustainability, communication with internal audiences, audiovisual media, among others.
The Aberje Award – which aims to promote and publicize efforts and initiatives in business communication across the country – comprises five stages: checking, regional assessment, regional awards, national assessment, and the grand closing ceremony, when the winners are recognized and awarded.
Check out the regional winners on the Aberje website here:
Diversity and Inclusion
Vale
Engie
Localiza
BRK Ambiental
BASF
Magazine Luiza
Grupo Boticário
Ethics, Integrity, and Compliance
Eletrobras Furnas
VLI
Norsk Hydro
Klabin
Santos Brasil Participações
BRF:
Crisis Management
Brand
SulAmérica
Rede D'Or São Luiz
FS Bioenergy
TOTVS
iFood
Grupo Boticário
Organizational Memory
Fundação ArcelorMittal
Norsk Hydro
CCR
Valmet Celulose Papel e Energia
Organizational Sustainability
AngloGold Ashanti
Usiminas
Dow Brazil
Vale
Natura
Klabin
Consumer/Customer
Press and/or Influencers
Nissan do Brasil
Drogaria Araujo
RHI Magnesita
Câmara Brasileira do Livro – CBL / Associação Brasileira de Editores e Produtores de Conteúdo e Tecnologia Educacional – Abrelivros / Sindicato Nacional dos Editores de Livros – SNEL
Multi-audiences
Nissan do Brasil
SESC MG
Norsk Hydro
VLI
LATAM Airlines
Klabin
Internal Public
SESC Rio
White Martins Gases Industriais
Unimed Belo Horizonte
Grupo Cornélio Brennand
Norsk Hydro
iFood
Nespresso
Banco Cooperativo Sicredi
Society
Unimed Vitória
Hermes Pardini
Norte Energia
Itaú Unibanco
Instituto Grupo Boticário
Events
Usiminas
Neoenergia
Suzano
Valmet Celulose Papel e Energia
Neodent
Audiovisual Media
Serviço Social do Comércio SESC Pantanal
Bracell SP Celulose
Janssen-Cilag Farmacêutica
CMPC
Digital Media
Engie
ABCDT – Associação Brasileira dos Centros de Diálise e Transplante
Casa Fiat de Cultura
Energisa
Itaú Unibanco
Telefônica Brasil (Vivo)
Rede Marista
Print Media
Special Publication
Nissan do Brasil
Cemig Distribuição
Klabin
Instituto Renault do Brasil