The evolution of Bayer's institutional positioning in 125 years of history in Brazil

17 de May de 2021
Academia Aberje de Marcas (Aberje's Brands Academy) resumes with the case of the German multinational, telling the Bayer way of communicating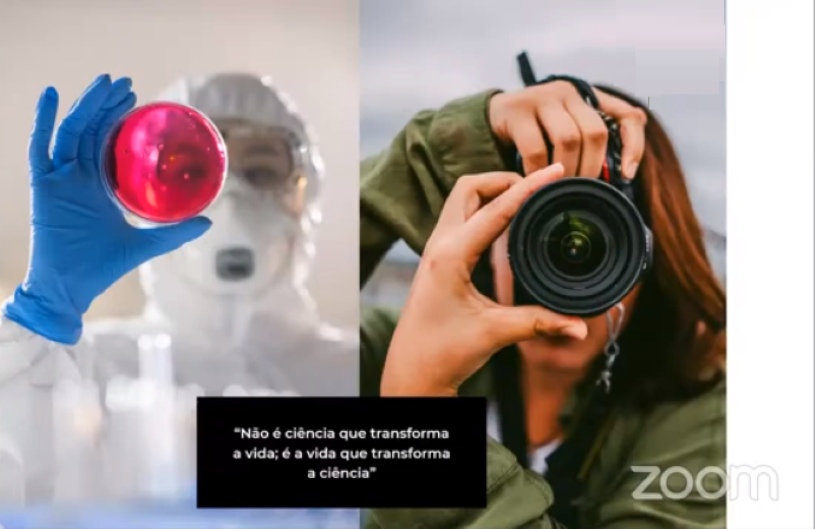 Even before the pandemic, which spurred thousands of companies to reinvent themselves, Bayer was already on a new journey in this direction. Upon completing 125 years in Brazil, the German company wants to show that it can go much further. The Aberje Academia de Marcas program started in 2015 – returns this year, and debuts with Bayer, which also sponsors the initiative to reveal more about the brands and behind the scenes of corporate communication.
To explain the new trajectory of this century-old company, the senior director of Corporate Communications at Bayer do Brasil, Malu Weber, and the founding partner of Touch Branding, Ricardo Sapiro, presented on May the session "Reputation and Branding: Strengthening a single voice with different accents," with the mediation of the teacher at Escola Aberje de Comunicação and consultant Daniela Senador.
Health for all and hunger for none
Founded in 1863 in Germany, Bayer is present in 87 countries, with 392 units and 110,000 employees, and maintains a focus on research and development. It is present in 12 states in Brazil, with more than 30 units, more than 6,000 employees. In 2020, it closed the year with R$ 13.3 billion in sales.
By sharing a bit of the"The Bayer way of communicating"  journey, Malu Weber highlighted that communication always contributes to the business strategy. Over time, it has been innovating and transforming itself, which has the evolution of its brand as a symbol of this transformation. "About a year and a half ago, the 60 top Bayer leaders in the world gathered in Berlin to rethink the entire business strategy and defined the group's new aspiration: Health for all and hunger for none", said she.
In Brazil, this is reflected in three strategic pillars: (1) people and culture; (2) open innovation, with a focus on digital transformation; and (3) sustainability. These elements inspire all actions in the area of communication, both internal and external.
"If it's Bayer it's good"
The brand's well-known Brazilian slogan, "If it's Bayer is good," will celebrate a century in 2022. For a long time, this expression was how the company – active in the areas of Health, Agribusiness, and Consumer Affairs – positioned itself in society.
In Health, it is structured into four major areas: women, cardiology, oncology, and other specialties (such as hemophilia and pulmonary hypertension); in Agro, Bayer is present in the production of crops and seeds, in biotechnology and digital agriculture; and in the Consumer Affairs, it has four categories: dermatology, vitamins, analgesics, and antifungals.
"I have the mission of developing an integrated corporate communication strategy that reflects the company's new moment of transformation, the evolution of the business model, and the new demands and expectations of society," said Malu.
To do so, two great pillars of communication are considered in the company: strengthening a single voice and developing a new institutional narrative, which better reflects the current moment. One of the first steps in this journey of learning and knowledge – as she emphasized – was to implement an integrated internal communication system to ensure consistency in the company's communication channels and work on the role of the leader in internal communication – open innovation. "Everything from a simpler, dynamic, informal, and interactive language. This One Bayer model is very recent at the company, a fertile field for us to leverage this more integrated look at the organization."
One of Bayer's strategic pillars, within people and culture, is the focus on diversity. In 2018, women occupied only 7% of the company's top leadership positions in Brazil. Now, that number has jumped to 50%.
In mid-2020, the Bayer Black Leadership Program was launched, which registered more than 25,000 applicants, 19 selected – 16 of them are women.
Watch the session on Aberje's Youtube:
https://www.youtube.com/watch?v=aagWJgeWweY&t=17s