Solar energy drives Renault vehicles in Fernando de Noronha

02 de August de 2021
Archipelago administration and Renault work for environmental preservation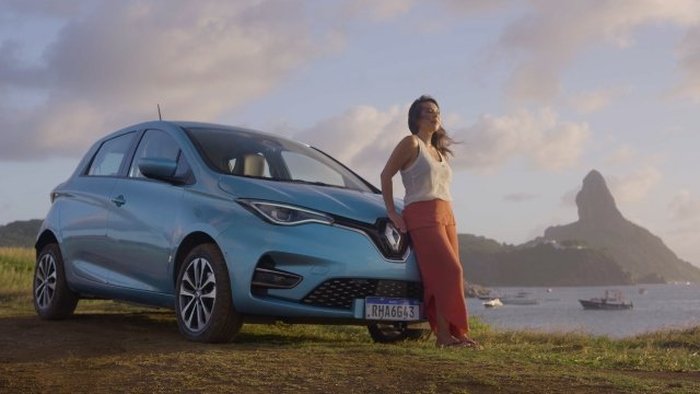 The islands of Fernando de Noronha will be the next territory with electric cars, charging stations powered by solar panels, and surplus energy supplied to the Renault group's smart island development network within its Mobilize initiative. After Belle-Île-en-Mer in France. and Porto Santo, in Portugal, the program is going to Brazil. Mobilize brings solutions to achieve carbon neutrality.
The energy transition and the preservation of nature are commitments by Renault and the Fernando de Noronha archipelago administration. The islands are known for the diversity of their flora and fauna and warm and pristine waters.
The French group's partnership with the local government began in 2019 with the signing of the "Noronha Carbono Zero" project.  According to the proposal, no thermal vehicle will ride on the islands after 2030.
The Renault Group teams in Brazil are committed to working across the entire energy ecosystem of the archipelago. The project started with the supply of 100% electric vehicles to the islands' administration. Part of the residents converted to electric mobility through the acquisition of 24 vehicles such as Renault ZOE, Twizy, and Kangoo ZE
"This is a complete ecosystem of electric vehicles, charging and storage stations based on renewable energy, which we are building here," said  Lívia Kinoshita, Renault do Brasil Marketing Manager
This generated energy is equivalent to 180,000 kilometers driven without emissions, replacing about 20,000 liters of fossil fuels.
Surplus energy is sent to the grid for use by the local community.
The French carmaker reinforces that the examples of Belle-Île-en-Mer, Porto Santo and the Fernando de Noronha archipelago demonstrate that there are possible paths to favor implementing sustainable territories with a zero carbon footprint.
All you need to do is adapt the equipment to each situation, whether on islands or in more urban environments and, above all, take advantage of the sun's energy, which is an inexhaustible resource.