Neoenergia's Solange Ribeiro is the new UN VP of the Global Compact

16 de September de 2021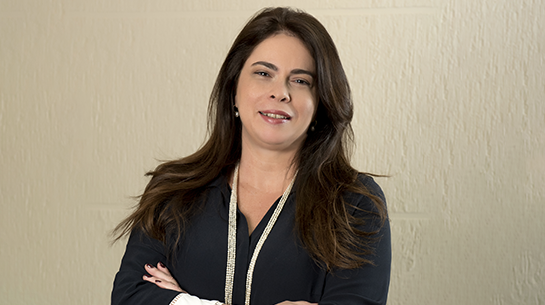 The UN Secretary-General, António Guterres, announced the appointment of Solange Ribeiro, Deputy Director-President of Neoenergia, as the new Vice-President of the UN Global Compact Board. The UN Global Compact is the world's largest corporate sustainability initiative. Its Board meets twice a year and encourages its representatives to participate in matters relevant to the planet and society.
Brazilian Solange Ribeiro has over 30 years of experience in the electricity sector. Neoenergia has transformed its business model to make it more sustainable, with a focus aligned with the Sustainable Development Goals (SDGs), in particular on SDG 7 (Clean and Accessible Energy) and SDG 13 (Climate Action). She will serve as Vice President alongside Paul Polman, Co-founder and President of IMAGINE, whose term was extended for a further three years by the Secretary-General.
"To our new Vice President, Solange Ribeiro, I would like to welcome you. Her vast experience in the energy sector and long-standing commitment to the Sustainable Development Goals will be a great asset to this Council and our common mission," said Gutérres.
Sanda Ojiambo, CEO and Executive Director of the UN Global Compact, spoke: "The energy sector is crucial to respond to the global climate crisis, in this way, Solange will be important to guide the companies participating in the group on innovation and the necessary steps to promote decarbonization in the global economy in the next three decades."
Speaking about the appointment, Ribeiro said: "It is an honor to become a member of the Council. I am convinced that accelerating the global impact of companies about the Ten Principles and the SDGs is a powerful agenda that can engage multiple stakeholders worldwide, driving the transformation of the current environmental and social context we face. I am excited to continue working on this important agenda in hopes of delivering valuable contributions to the strategic ambition of the UN Global Compact."
Member of the Board, Roberto Marques, CEO of Grupo Natura&Co, had his mandate renewed for three years.
The UN Global Compact Council plays a crucial consultative role in shaping its initiatives, which acts as the UN's flagship for responsible corporate action. Designed as a multi-stakeholder body, the Council provides ongoing strategic and policy advice. The UN Secretary-General chairs the Council, and the members of the Council are considered winners who are willing and able to carry out the mission of the UN Global Compact. They act in a personal, honorary, and unpaid capacity.
For the full list of Board members, go to:
www.unglobalcompact.org/about/governance/board/members