Grupo Boticário launches technology and innovation hub in Lisbon, Portugal

31 de May de 2022
Company internationalizes tech area to attract global talent pool; the initiative is aimed at residents in the European city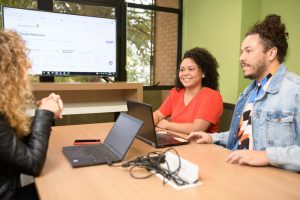 In a pioneering action in the Brazilian industry of personal hygiene products, cosmetics, and fragrances, Grupo Boticário has internationalized the area of technology and innovation and launched a tech hub in Lisbon, Portugal. The country is recognized as a hub of innovation. Boticário has been present in Portugal for 35 years with a stable operation of the brands O Boticário and Quem Disse Berenice? in addition to its e-commerce.
The initiative aims to attract a global pool of talents already resident in Portugal to increase the opportunities for hiring in the area and leverage developing digital and technological solutions for the company.
"We are constantly looking at the trends and moves of the digital market, including incorporating new initiatives to attract the best talents. Between 2020 and 2021, we tripled the contracts in tech, resulting in a 206% increase in the team. Today, we have more than 2,000 professionals dedicated to the development of digital and technological solutions and innovations, developers, data specialists, UX, CX data analytics, among other assignments with transversal action to our ecosystem," says Daniel Knopphholz, Vice President of Digital and Technology of Grupo Boticário. "Launching the tech hub in Portugal expands our possibilities; we are already looking at professionals on a global scale at one of the world's largest technology poles," he says.
At this stage of launching and deploying the hub, the company offers limited vacancies for professionals from anywhere in the world who live in Portugal and are licensed to work in the country. Aimed at developers, UX, and digital product specialists, the opportunities are for working in remote format, but with the possibility of acting in the company's office in Lisbon when needed. Although located in Portugal, the hub will respond to the tech team of the Brazilian company, actively contributing to its expertise and new looks to the implementation of services and solutions for Brazilian brands and operations. The remuneration and benefits, in turn, will follow the rules and regulations of the European country.
Boticário is among the best companies to work in Portugal
For more than 35 years in Portugal, Grupo Boticário currently has 500 employees in the country, 59 physical stores of the brands O Boticário — the leading beauty single brand in the country — and Quem Disse Berenice? in addition to the direct sale operation and e-marketing of consumer brands.
The firm trajectory of the company in Portugal resulted in relevant acknowledgments, especially regarding the working environment. Grupo Boticário was considered one of the best companies to work in Portugal in the 2021 edition of the Great Place to Work Portugal. The company is among the top six companies in the category of 101 to 500 employees loctated in the European country, being the only beauty brand in the ranking.