Brazilian communicators assume global positions

18 de March de 2022
Priscilla Cortezze, Pedro Alves, Malu Weber, Fernão Silveira and Cláudia David are examples of executives who have been assuming global positions
In recent years, several Brazilian executives have assumed global positions and responsibilities in Corporate Communications for multinational companies. Priscilla Cortezze will be responsible for the Volkswagen Group's global external communication activities; Pedro Alves has assumed Mastercard's global communications vice-presidency with a focus on the Technology and Operations vertical; Fernão Silveira has taken a global role in Stellantis' Corporate Communications; Malu Weber is now part of Bayer's global communication leadership committee; and Claudia David has taken a seat on Sodexo's Global Communications board. These are just a few examples of Brazilian communicators taking on global communication responsibilities.
Priscilla Cortezze, responsible for global external communication for the Volkswagen Group
The executive is the first Brazilian professional to play a global leadership role in the company's Communications and will be based in Wolfsburg, Germany.
"This new opportunity results from the great work that the Communications team has led in Brazil and the region in recent years, positioning the Volkswagen brand as more human and digital and much closer to stakeholders. I appreciate the exceptional work of the team, based on creativity, innovation, and a very close relationship," said Cortezze.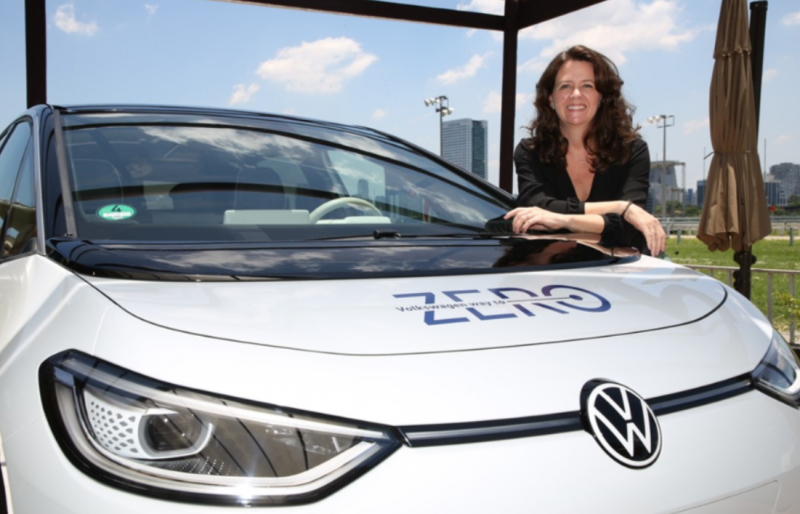 Priscila Cortezze
She says that the VW Group is undergoing the most remarkable transformation in its history – from a vehicle manufacturing company to a technology, emission-free company with a global presence of first-line brands and products and technological platforms. "To support this process, we need a more international communication positioning, more focused on innovation and technology, and the capital market and the company's appreciation," she said.
Pedro Alves, Global Vice President of Communications at Mastercard with a focus on the Technology and Operations vertical
Pedro Alves is Global Vice President of Communications at Mastercard, focusing on the Technology and Operations vertical. Since 2017 at the company, as Director of Communication for Brazil, Alves has been responsible for consolidating the Communication with Marketing area, developing an integrated and strategic approach. In this new role with the company, he will work closely with other teams to shape and drive communications programs that support Mastercard's technology programs worldwide.
Pedro Alves
"In this new position, I will be able to contribute even more to building the company's reputation as a technology company in payment methods that go beyond the card. Being part of the global team is a great opportunity to learn from different cultures and perspectives and to be able to share my integrated vision of Marketing and Communication," he said.
Malu Weber, member of the Bayer Global Communications Council
A Brazilian executive took a seat on the Global Communications Council of Bayer, the leading German multinational in the health and nutrition sectors for the first time. Malu Weber, Executive Director of Corporate Communications at Bayer Brasil, has been representing the country in top leadership since March 1, actively contributing to global communication strategies from the perspective of Brazil, the third-largest market for Bayer in the world. In addition to Brazil, the new global communications leadership team structure also includes communications leaders from the United States and China and the leader from international markets. With the new setup, 50% of the team's positions will be occupied by women.
"My mission in this Global Council is to contribute to global corporate strategies and all communication movements at Bayer, taking Brazil's business perspectives. It's about bringing a Brazilian accent to compose and strengthen the company's only voice," said Weber.
Malu Weber
"We are experiencing a unique moment of profound transformation and global evolution in the company's communication area. And we are implementing this new model from the inside out, bringing the company closer to its people through an informal, playful and relaxed language, with more integrated processes and flows and the constant stimulation of dialogue between leaders and followers, in search of a company that is increasingly human, horizontal, and collaborative. The collaboration journey is also strengthened externally, as we increasingly want to co-create with our partners and customers, expanding active listening to reflect and find solutions together for the great challenges of our society."
Fernão Silveira, Global Director of Corporate Communications at Stellantis
Fernão Silveira has been appointed Global Director of Strategy, Planning, and Performance Monitoring of the Corporate Communications area of Stellantis – the world's fourth-largest vehicle manufacturer, which was born last January with the merger between Fiat Chrysler Automobiles (FCA) and Groupe PSA. In his new position, he will report directly to Stellantis Executive VP and Chief Communications & CSR Officer Bertrand Blaise.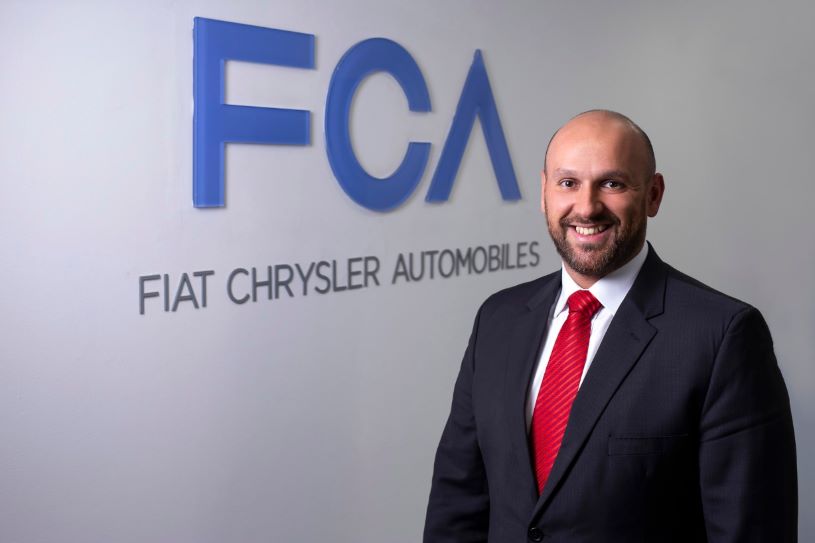 Fernão Silveira
"One of my missions will be to assist in the structuring of the new global Corporate Communications team, working in close partnership with Brands, Regions, Roles, and HR. Another significant responsibility will be to formulate and lead Stellantis' global Corporate Communications strategy, also acting in performance monitoring and definition of KPIs in the world."
Cláudia David takes a seat on Sodexo's Global Communications board
Claudia David, Director of Communication, Brand and Institutional Relations at Sodexo assumed the position of Director of Communication, Brand and Institutional Relations at Sodexo On-site in December 2021. In addition, since March, she has held a position on the company's Global Communications Council, representing Brazil and Latin America and is part of the company's Leadership Committee in Brazil, and acting strategically to develop business regionally, transforming complex issues into clear and representative strategies.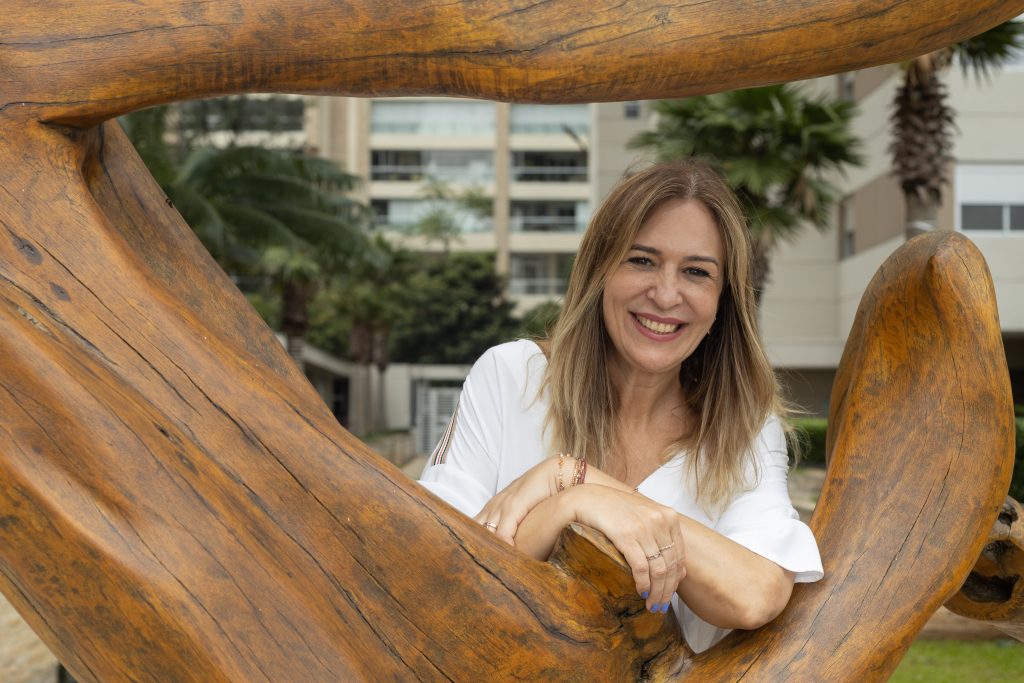 Claudia David
"At the Global Communications Council, we think about the area's future, which goes through the transformations we are experiencing, such as hybrid work and disruptive technologies. We discuss Communication strategies that support the business objectives, generating value for the image and company reputation. I aim to give a voice to the different cultures that are part of Latin America in this forum and, in addition, to ensure alignment and consistency in the application of the strategy designed in the region."