Amil CEO inspires companies to engage in D&I programs

08 de April de 2021
First Black executive of the company to occupy the highest position, Edvaldo Vieira has acted powerfully for a more egalitarian society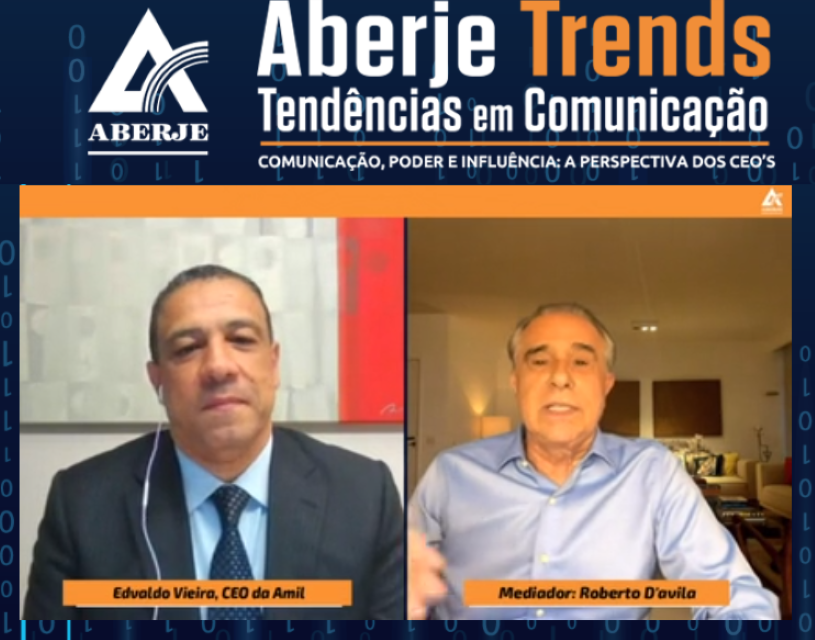 When he was only 15 years old, he felt the weight of being the eldest son of four siblings when he lost his father and started helping his mother to support the house. Clinging to the most powerful lesson left by his father – the importance of education –, Edvaldo Vieira started a trajectory full of difficulties and challenges. He studied in public schools and began his career as an office assistant at Banco Real. Currently, he holds the position of CEO in Brazil for Amil. On the third day of Aberje Trends, the conversation with the executive, whose trajectory is an example of overcoming, addressed themes of communication, diversity, and inclusion.
For Vieira, everyone has the ability to start from an opportunity. "One of the prejudices that we need to change is that people with dark skin, Blacks and Browns, do not have the intellectual capacity to be part of the executive world. This impacts their self-esteem; many believe that they cannot be in certain places or positions," he said. "Education is the driving force for us who are Black; it is always an opportunity and the motivation to deal with the difficulty because, in the end, everything is possible."
Vieira stresses that the great trigger for a more just and egalitarian society is education –it is about being prepared for opportunities, looking for companies that value inclusion and diversity. At Amil, Diversity & Inclusion form the strategic pillar of the company, which has around 38 thousand employees globally. "52% of the internal population of browns and blacks are at the base. When you move up the ranks, that number decreases, a reflection of society, of several companies in the country. Although we have slightly better indicators, it is still far from ideal," he said.
Currently, the company has six affinity groups with more than 200 employees, 75% women. "Since 2020, we have started to establish indicators so that our actions can bring results, and one of our main objectives is to increase diversity in leadership positions", he reveals.
The executive believes that communication in organizations is paramount. "I believe a lot in specialists and even more so when our team of communication specialists brought, at the beginning of the pandemic, an arsenal of tools, tips and guidelines for me to improve my communication with all audiences. I thank this wonderful team."
Having worked in the United States, which values individual freedom, Vieira says he perceives differences in leadership communication challenges "Even today, in our global meetings, I perceive the need to adapt communication when we speak to our teams here in Brazil. When we talk to them, Brazil and when we talk to them, we have to be much more pragmatic focused on the subject, without that our Latin way, warmer with people, especially with the specialists who help us understand how the other person will get his message."