Accor celebrates International Transgender Day of Visibility

25 de March de 2021
The hospitality company reaffirms its support for diversity and the LGBTI+ cause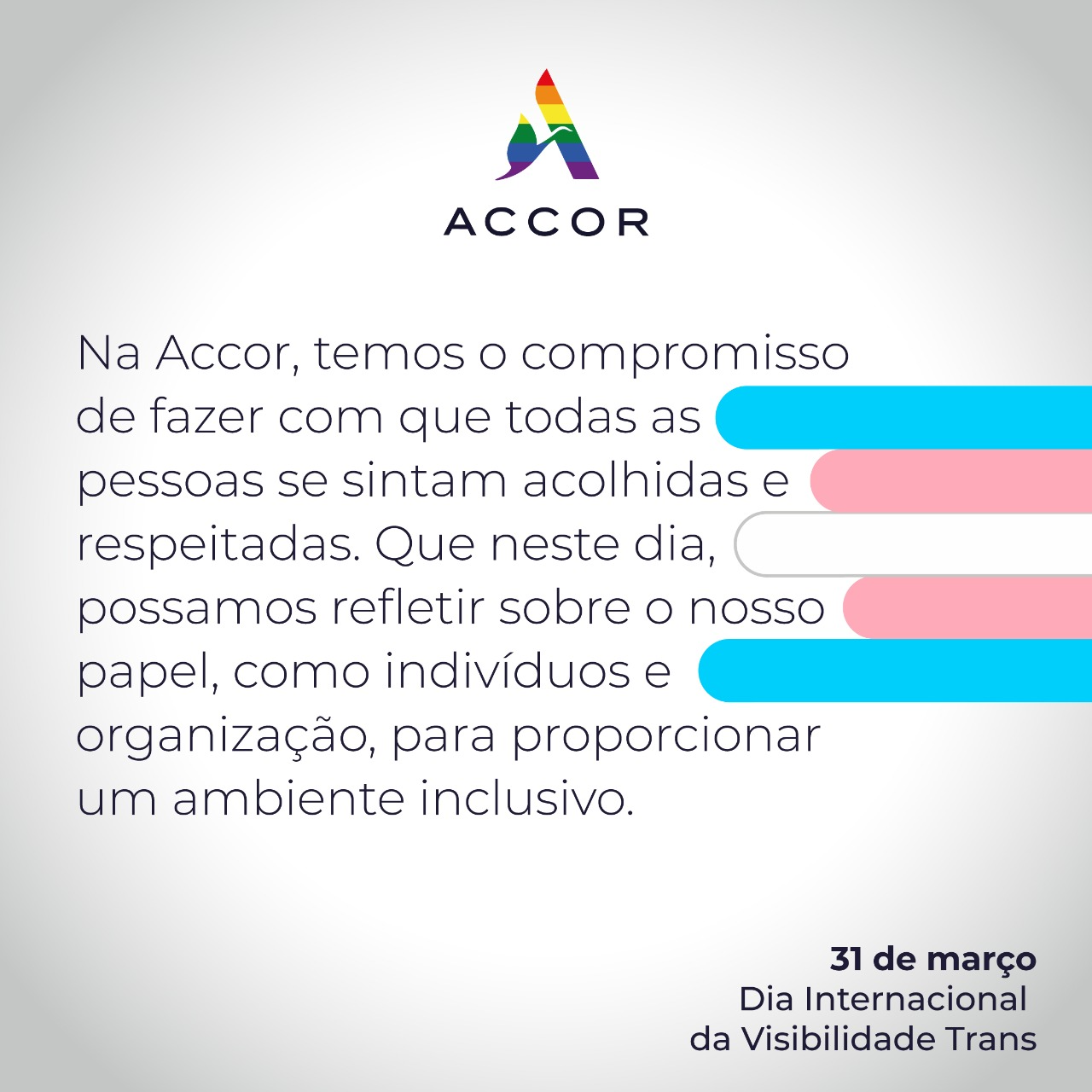 Giving voice and visibility to the LGBTI population and openly defending the rights of that community. These are some of the guidelines followed by Accor in favor of diversity and inclusion. The company celebrates on March 31 the International Transgender Day of Visibility, an annual event dedicated to raising awareness about the discrimination faced by transgender people around the world.
"We just want equality, love, and respect, like every human being. This is something that Accor is full of. I feel truth and love in the eyes of each member of the team that welcomed me," says Luis Miguel Alcântara, an employee at Grand Mercure São Paulo Itaim Bibi.
"Accor maintains an LGBTI+ Committee to promote an inclusive and welcoming environment for customers and employees," said Antonietta Varlese, Accor South America's Senior Vice President of Communication, Institutional Relations, and Social Responsibility. "In our communication channel, we reaffirm our commitment to LGBTI+ diversity and inclusion."
Accor's LGBTI Diversity and Inclusion strategy is also present in other countries in Latin America. In Argentina, the inclusion program was launched in 2018 with employee training and special participation in Gnetwork360, an important international conference on LGBTI+ business and tourism in Latin America.
In 2019, Accor launched its LGBTI+ strategy in Colombia during WeTrade, the most significant business fair in Latin America focused on diversity opportunities. In Chile, also in 2019, it announced its adhesion to Pride Connection Chile, a network of companies that work for LGBTI diversity and inclusion, becoming the first multinational in the hotel sector to join this initiative.