Event addresses post-pandemic communication

02 de setembro de 2020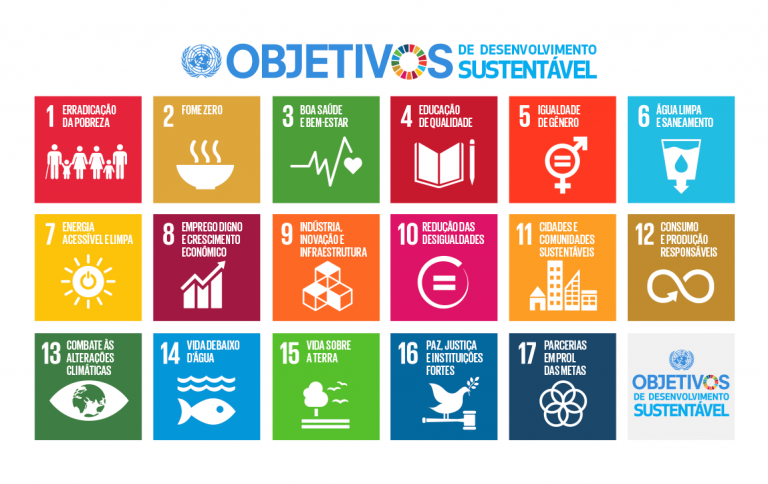 More than ever, organizations are concerned with reinforcing their corporate communication strategies and tactics. To talk about what lies ahead, Aberje promoted, on August 17, an online meeting on Corporate communication in the post-pandemic – Sustainable Development Goals and Social Responsibility. Toyota sponsored the event.
Hamilton dos Santos, director of Aberje; Viviane Mansi director of Communication and Sustainability at Toyota for Latin America and the Caribbean; Othon de Villefort Maia, Communication and Institutional Relations Manager at AngloGold Ashanti; Susy Yoshimura, director of Sustainability and Compliance at GPA; and Patricia Chaim, Communication Manager at Banco do Brasil Foundation participated in the meeting.
Towards Sustainable Development
The Sustainable Development Goals (SDGs), established by the United Nations in 2015, as part of the 2030 Agenda, comprise 17 goals covering social and economic development issues. One is to promote quality education.
The Corporate VP at Instituto Ayrton Senna, Ewerton Fulini, invited by Aberje to moderate the meeting, said that the institute offers a program that provides the full development of children and young people by involving both cognitive and socio-emotional skills. "We believe that education transforms people and people transform society," he said.
For an effective transformation, the civil society must be strengthened and look to the future differently, according to Toyota's Viviane Mansi, who pondered on the future of Brazilian society in the post-pandemic. "Probably, there will be an intensification of poverty and social inequality. We will all have to work together. Our responsibility is the size of our privilege," she said.
The Toyota do Brasil Foundation, which she also chairs, runs programs in the areas of environment, education, and culture. "We will continue to focus on projects based on biodiversity, but also to look carefully at educational issues, which will be increasingly critical," said Mansi, adding that the foundation also intends to advance on issues such as gender diversity, inclusion, and mobility.
Sustainable practices through partnerships
With 186 years of experience in the market, AngloGold Ashant – the third-largest gold producer in the world – uses sustainable practices, combined with innovation and security. Othon de Villefort Maia, Communication and Institutional Relations manager of the company, informed that the mining company has already supported 240 initiatives in the municipalities neighboring its operations and directly benefited about 27,000 people with investments of more than 9 million BRL. "It is an exciting project in avoiding the organization's isolated position vis-à-vis society, sharing focuses, objectives, and a vision of the future," he said.
Solidary agenda causes social transformations
Grupo Pão de Açúcar operates in food retail and has 100,000 employees, thousands of suppliers, and millions of customers in its stores in 21 Brazilian states. Susy Yoshimura, director of Sustainability and Compliance, highlighted the work of Instituto GPA, the social arm of the group. "The main objective is to awaken work by vocation, promoting social mobilization actions, which is part of the essence of our business," she said.
Among the initiatives are several partnerships for the donation of fruits and vegetables. "We continue to support small producers and SMEs. With the pandemic, we redirected our agenda to help those most affected."
The agenda includes emergency donations of basic food baskets that have already reached 550,000 highly vulnerable families; financial support for emergency funds and subsidies for more than 122,000 small producers, social institutions, and NGOs; and mobilization of entrepreneurs and customers for donation.
The real-time in corporate communication 
Videoconferences, lives, webinars: time seems shorter in the face of so many digital meetings, virtual courses, and exchanges of experiences through the Internet. Patricia Chaim, Communication Manager at Banco do Brasil Foundation, addressed the subject.
The executive pointed out that the entity's performance is based on humanitarian aid. This year, the 'Protect and save lives' campaign served people in situations of social vulnerability across the country, offering food, hygiene products, and personal protective equipment. "We have reached more than 1.5 million people from April to July. It is important to show what these numbers mean, how we transform realities, and reach the people who need it most."
According to Chaim, this more-than-digital generation – which includes everyone living with the pandemic – tends to encourage their relationship network to multiply knowledge; to seek partnerships and solutions for the planet and for people; and to promote peace and prosperity. "The culture of donation must be internalized in the habits of the Brazilian, and you don't have to be a millionaire to help. About 60% of donations from individuals are less than 50 BRL; that is, we just need to show how and where this is going."