Embraer promotes global campaign to celebrate its golden jubilee

24 de setembro de 2019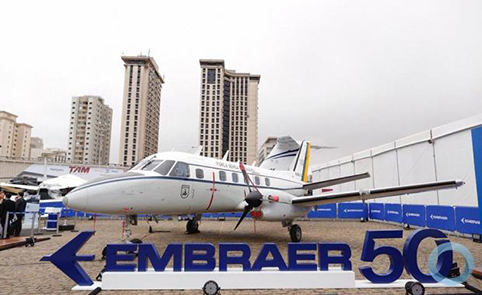 To celebrate its 50th anniversary, which was completed on August 19th, Aberje's associate's, Embraer promotes the global campaign "Driven to Challenges, guided by dreams" ("Movida a desafios, guiada por sonhos"), carried out by CP + B Brasil. Airing in the company's programmatic media and social networks, as well as through ads in newspapers and magazines, the campaign tells the story of the company's challenges and achievements, highlighting the leading role of its human and technological capital in the global aviation industry.
The campaign features advertising and film portraying the true story of how Embraer's founders grew up with the dream of flying and overcame obstacles to make it a reality. The video shows how past lessons and learning remain alive in Embraer's culture and helped it become one of the leading names in the global aerospace industry.
It's set on the 1940s in the interior of Brazil when then-boys Zico and Ozires spent hours discussing aircraft engineering details on their "office": a square bench in a smalltown. Of humble origin, the boys pointed to the sky with the "impossible dream" of ever designing and building aircraft in the country. They grew up, studied, and became pilots of the Brazilian Air Force (FAB). Ozires Silva led the creation of the EMB 110 Bandeirante, the company's first aircraft that resulted in the creation of Embraer. Currently, Embraer's 8,000+ aircraft fly in the skies of five continents, and the company designs, manufactures, and markets commercial, executive, and military jets, as well as technologies for the Aeronautics, Maritime, Space, Defense, and Security, and urban mobility industries.
"Embraer has always had the essence of overcoming what seemed impossible, and that is exactly what we are communicating in this campaign – company born of a dream, that has achieved a lot, and will continue to dream big for the next 50 years to keep innovating," said Luiz Herrison, Director of Communication and Marketing at Embraer.