Electric car racing draws attention to environmental problems

31 de julho de 2020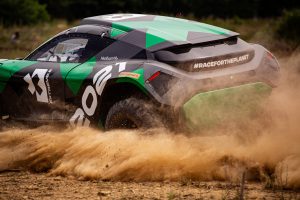 A new type of automobile test, restricted to electric SUVs, will be launched next year, highlighting not only the performance of the teams but also current environmental issues.
Extreme E will be carried out on six to ten kilometers circuits located in remote areas in Senegal, Saudi Arabia, Nepal, Greenland, and the Brazilian Amazon. The name of the competition refers to the extreme conditions that will be faced in icy and desert areas or those covered by rainforest.
Also called XE, the competition will leave a legacy in the communities that will host its stages, either by enabling sustainable forms of energy production or meeting specific needs highlighted by scientists and experts who are part of the project.
Assembled by the same creators of Formula E, Extreme E has been rapidly gaining the support of large companies and environmental organizations, due to the proposal to make a "race for the planet." A ship will travel the world to take all the necessary logistics for the stages, including cars, in addition to serving as a workshop, hosting the teams, and a scientific lab for studies related to vehicle technologies and environmental issues in the locations that will receive the tests. The entire infrastructure involved in the project follows sustainability principles.
The SUV developed for the competition is also worth mentioning. Named Odyssey 21, it was designed by the French company Spark in partnership with Williams. It also counted on the support of partners such as the Brazilian CBMM, associated with Aberje, and the German Continental, which joined Extreme E from the beginning. The car was designed to suit different terrains and the most extreme weather conditions.
Founding partner of Extreme E, the Brazilian CBMM appears in the project with its exclusive product and technology brand, Niobium.  "With our expertise in transforming materials using niobium technology and its synergy with graphene, we are supporting XE not only in the manufacture of eSUVs, but also in logistics, with lighter and more sustainable containers," says Giuliano Fernandes, manager of Marketing and External Communication at CBMM.
The issue of gender equity is also relevant. It will be the first event in the motorsport world in which men and women will compete at the same rate and under identical conditions. Each team will have a male driver and a female driver.