Double celebration: 43rd Aberje Award and 50th anniversary

30 de novembro de 2017
Aberje Award ceremony took place on November 22nd in Sala São Paulo – one of the city's postcards. The award is seen as the most important one in the country's corporate communications, recognizing and disseminating best practices and initiatives in the field. This year, more than 200 cases were submitted in the 17 Award's categories.
The celebration began with a concert of Instituto Bacarelli's string quartet. The president of Aberje's Board, Gislaine Rossetti, welcomed all presents. "Aberje Award aims to reinforce the importance of communication to enhance business and enhance organizations institutional strength, their values, purposes and brands," said Rossetti. More than 500 guests, including associates, teachers, journalists, advertisers, communication professionals and guests in general, were present at the event.
The award also celebrated Aberje's 50th anniversary. Founded in 1967 as Associação Brasileira de Editores de Revistas e Jornais de Empresa (Brazilian Association for Corporate Magazines and Newspapers Editors), Aberje was born in an era of closed political regime. "In an environment of censorship, Aberje's role was to enhance the value of information for employee and for business development. Half a century later, while keeping the original essence, Aberje expanded from the discussion about internal newspapers to the dialogue of companies with society", said Hamilton dos Santos, managing director of Aberje.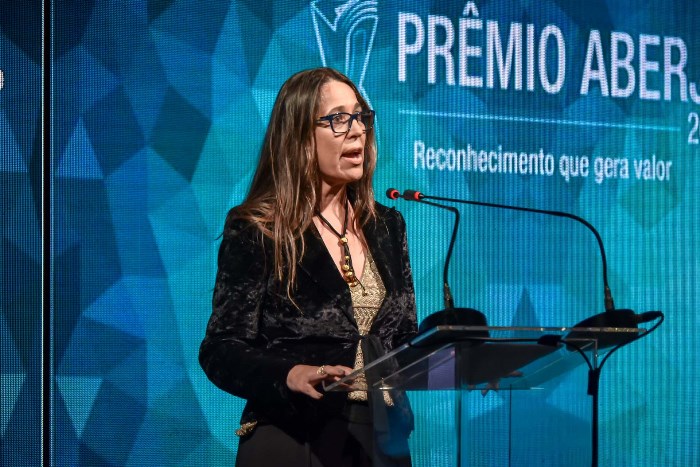 Bests of the Year
Coca-Cola was awarded as the Company of the Year. It was also announced the awards Media of the Year, Communicators of the Year, Path in Communications and Educator of the Year. Check below.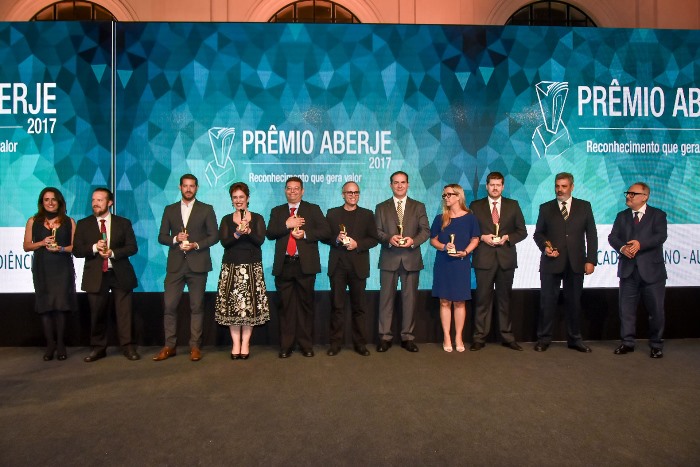 Company of the Year
Coca-Cola Brasil
Media of the Year
Information: Grupo Globo De Publicações
Editorials/Opinions: Folha De S. Paulo
Segmented Magazines: Plurale
Segmented Digital: Jornalistas & Cia
Specialized Digital Media: JOTA
Branded Content: VICE and Media Lab Estadão
10 Communicators of the Year
Adriana Lutfi (Mercado Livre)
Adriano Stringhini (Sabesp) – *2nd in online poll
David Grinberg (McDonald's) – *1st in online poll
Fábio Caldas (CPFL)
Mauro Segura (IBM) – *3rd in online poll
Mirka Schreck (Vale)
Neivia Justa (Johnson & Johnson)
Othon de Villefort Maia (AngloGold Ashanti)
Paulo Pereira (Bayer)
Roberto Baraldi (Fiat Chrysler Automobiles)
Path in Communications
Eduardo Saron, director in Itaú Cultural
Educator of the Year
Diego Wander, professor at Pontifícia Universidade Católica do Rio Grande do Sul (PUCRS)