Aberje Award 2019 presents the best of Brazilian Communication

28 de novembro de 2019
BRK Ambiental is the company of the year at the Aberje Award 2019; National winners of the 15 Award categories are also revealed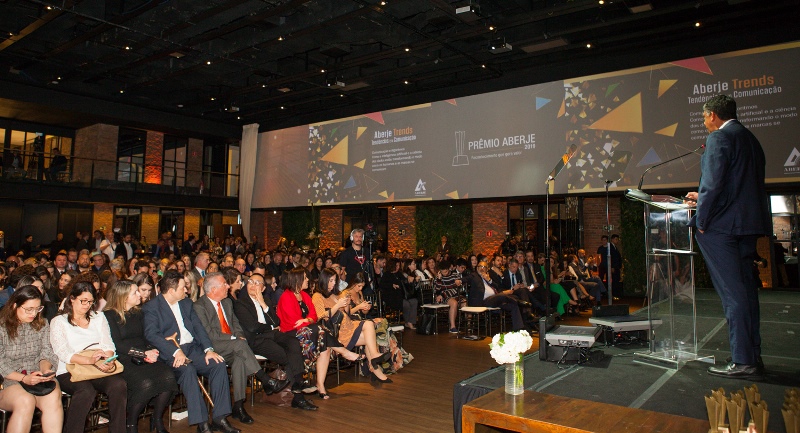 The 45th edition of the Aberje Award recognized the main organizations and professionals for contributing to the promotion of good practices in business communication in the country this year. This time, the highlight as the company of the year was for BRK Ambiental Participações.
Totalling 15 categories, the Award was divided into three thematic axes — which included communication projects promoted by companies, press offices, agencies, and organizations from all over the country, associated or not with Aberje, linked to themes such as Diversity and Inclusion, Society, Brand, Sustainability, Consumer, Event, Internal Audience, Print Media, among others.
The award was divided into five regions, through which organizations competed for the Regional Award, and their 58 winners were automatically ranked to compete for the Brazil Award.
Communication professionals who were most prominent in 2019, for their work inside and outside their respective companies, were also awarded. As with every issue, the ten names were opened for popular voting, and the public was chosen by Fernão Silveira, FCA – Fiat Chrysler Automobiles Director of Corporate Communications and Sustainability for Latin America. During the awards, Aberje announced the theme that will work throughout the year 2020: Nonviolent Communication. "We need to reinforce an approach that supports the building of communication that privileges respect and the feeling of humanity," says Paulo Nassar, Aberje's CEO and USP full professor.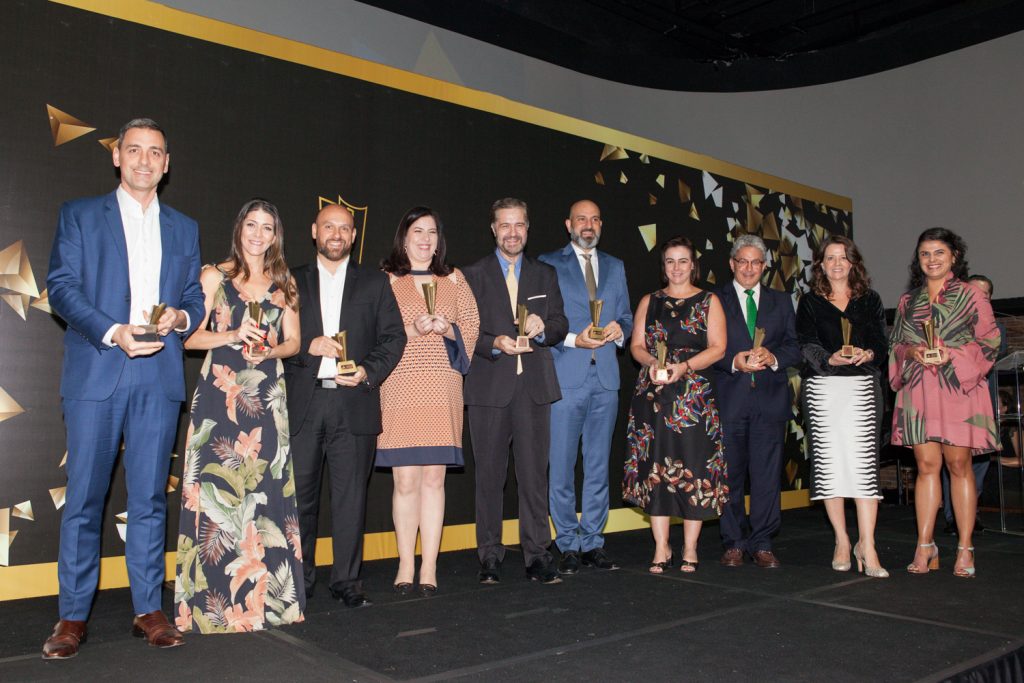 The winners
Aberje Award Categories
Diversity and Inclusion
ANGLO AMERICAN
Ethics, Integrity, and Compliance
BRASKEM
Brand
JOHNSON & JOHNSON
Organizational Memory
SEJA DIGITAL
Organizational Sustainability
ANGLOGOLD ASHANTI
Consumer/Client
PUCRS
Press and Influencers
BRK ENVIRONMENT
Multi Audience
REDE GAZETA
Internal Audience
BANCO BS2
Society
SANTA CASA DE MISERICÓRDIA DE PORTO ALEGRE
Event
KLABIN
Audiovisual Media
FCA / FIAT CHRYSLER
Digital Media
MATTOS FILHO
Print Media
FECOMÉRCIO / SP
Special Publication
POSITIVO SOLUÇÕES DIDÁTICAS
Company of the Year
BRK AMBIENTAL
Media of the Year
TV
TV Globo – 50 anos do Jornal Nacional
Digital Media
Folha de S.Paulo – Podcasts
Branded Content
Santander/Época/Valor Econômico – Projeto Cidadão Global
Newspaper
O Estado de S.Paulo
Specialized Media
Meio & Mensagem
Communicators of the Year
Antonio Calcagnotto (Unilever)
Fábio Toreta (Sabesp)
Fernão Silveira (FCA)
Ive Bögli (Mattos Filho)
Juliana Nunes (CPFL)
Leandro Modé (Itaú Unibanco)
Luciane Reis (Cargill)
Marcus de Barros Pinto (Neoenergia)
Priscilla Cortezze (Volkswagen)
Regina Maia (Souza Cruz)
Special Award Non-Violent Communication, Diversity, and Inclusion
Ricardo Sales, Mais Diversidade
Educator of the Year
Vinícius Mariano de Carvalho, King's College London
Trajectory of the Year Award
Marcos Munhoz, GM
Bruno Assami, Unibes Cultural
Paulo Pereira, Bayer