Aberje and ABCPública launch course in public communication

30 de agosto de 2019
"Public Communication: New Looks, New Practices" was the first module of the Advanced Public Communication Program, held by a partnership between Aberje (Brazilian Association of Business Communication) and ABCPública (Brazilian Association for Public Communication) on August 3rd.
The first module featured lectures by former Education Minister Renato Janine Ribeiro; journalist Eugênio Bucci; Andrew Greenlees, Founding Partner of FLAG Public Affairs; Fábio dos Santos, former Secretary of Communication of the City of São Paulo; and Eduardo Pugnali, Executive Secretary of the Special Secretariat of Communication of the São Paulo State Government. Aberje's CEO and USP professor Paulo Nassar, and Jorge Duarte, ABCPública's director, and Ibiapaba Netto, CitrusBR's executive director, mediated the debates.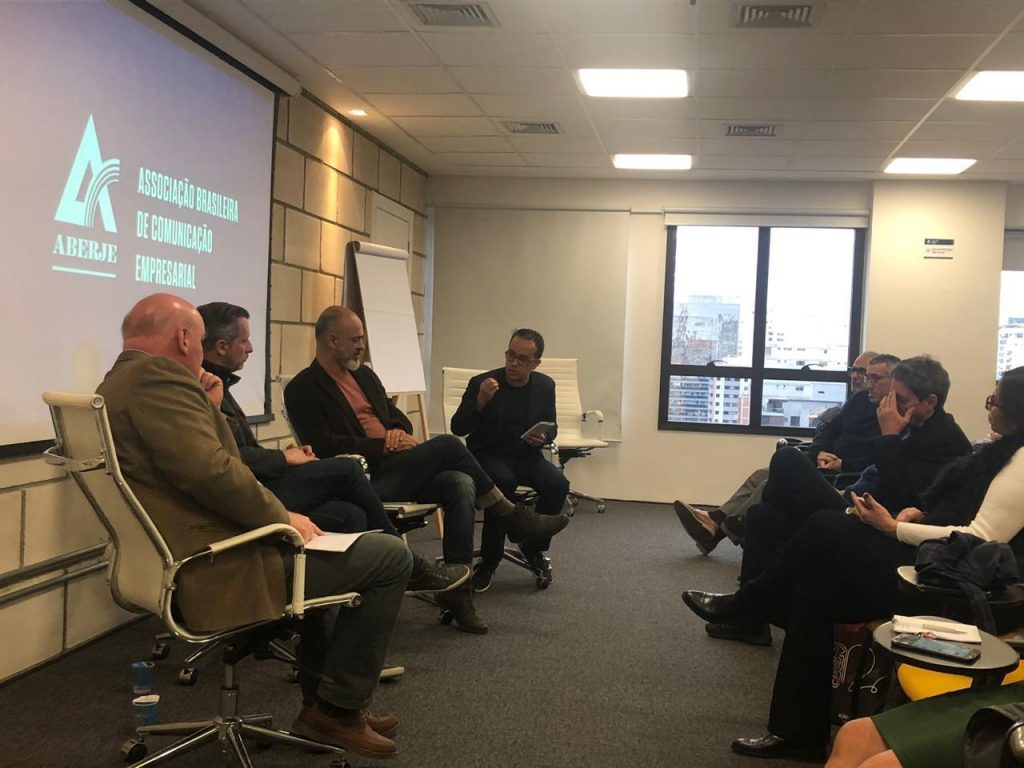 "Within communication environments, whether on the corporate or public sectors, we increasingly need to understand ways to encourage dialogue through reason and conversation. It must be understood that civilization is at the root of this. We need to fight for civilization, dialogue, not barbarism," said Nassar at the opening of the course.
Nassar mentioned the concept of republicanism, inherent in the construction of civilizations in the 21st century, and linked it with a historical episode in Spain: the death of socialist leader Alfredo Perez Rubalcaba in May 2019. "All the political forces of Spain, except the extremists, attended Rubalcaba's funeral."
The episode fits in with the spirit that Aberje and ABCPública defend in the context of a republican public communication. "We need to create this culture in the country. This is civilization; it is never about demonizing the other, the diverse, the different."
According to the president of ABCPública, Lincoln Macário, the goal of achievements such as the course is to "make public communication more republican throughout the country, making it an instrument of transparency and above all of the citizenship formation."
Aberje's general director, Hamilton dos Santos, spoke about the need for organizations to have qualified and trained professionals to structure the communication area. But these professionals also need to understand the world in which activism and citizenship are increasingly permanent realities. "Perhaps the business world today is ahead of the political world. Today, the CEOs of the organizations, the investors, are activists," says Santos.
The course is aimed at communication professionals from the public sector, the third sector, and private companies, interested in learning about practices and new paradigms under development in the area.