Gerdau launches steel-themed playlists for Rock in Rio Brasil 2022

15 de July de 2022
Seven playlists were created featuring artists who will perform at the festival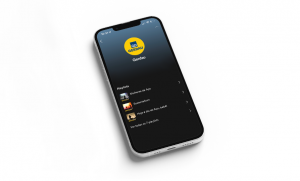 Steel company Gerdau launched seven themed playlists on Spotify. The sets are composed of songs from artists performing at Rock in Rio Brasil 2022. Gerdau is responsible for the scenography of Palco Mundo, the music festival's main stage, which will be built with Gerdau steel, a 100% recyclable material. Each playlist is sorted according to the setlist of each festival day.
   02/09  – Testando as Estruturas playlist:
Iron Maiden, Dream Theater, Sepultura and Orquestra Sinfônica Brasileira
   03/09 – Ninguém Barra playlist:
Post Malone, Marshmello, Jason Derulo, and Alok
   04/09 – Pop em Viga playlist:
Justin Bieber, Demi Lovato, Migos, and Iza
   08/09 – #RockInSteel playlist
Guns n' Roses, Manëskin, The Offspring, and CPM22
   09/09 – Hoje é Dia de Aço, Bebê! playlist:
Green Day,Fall Out Boy, Billy Idol, and Capital Inicial
   10/09 – SustentaSom playlist:
Coldplay, Camila Cabello, Bastille, and Djavan
   11/09 – Mulheres de Aço playlist:
Dua Lipa, Megan Thee Stallion, Rita Ora, and Ivete Sangalo
The Palco Mundo's structure has already begun to gain the bases that will sustain more than 200 tons of Gerdau steel. Gerdau is the largest Brazilian steel producer, one of the leading suppliers of long steel in the Americas and special steel worldwide. The structure will have a more robust look, made from 100% recyclable steel, in an amount equivalent to that used in manufacturing 200 cars.
"Gerdau is a brand connected with the transformations of society and, therefore, with the digital, connected, modern culture. With the addition of Spotify and the launch of the playlist of performers, we want to be even closer to the public and bring a little of the atmosphere of the festival and what will come forward in this iconic space," says Pedro Torres, Gerdau's Global Head of Communication and Corporate Brand.